May 05, 2020
Hour 1: Prayer and Peaceful Sleep
How do we approach God? What are we bringing to Him? Dawn and Steve are preparing for the National Day of Prayer with a discussion about evening prayers based on an article from Crosswalk.com called "Good Night Prayers for Evening and Peaceful Sleep at Bedtime."
https://www.crosswalk.com/faith/prayer/9-good-night-prayers-sleep-peacefully-at-bedtime.html?
Hour 2: Character Matters
How can we slow down and focus on what really matters? Author, Pastor Aaron Menikoff, is a guest on Dawn and Steve Mornings to discuss ministry and the renewing power of the Spirit. Menikoff's book, Character Matters: Shepherding in the Fruit of the Spirit, has an important message for all of us.
Hour 3: Herman Mendoza: A Transformed Life
From drug lord to pastor, God has changed his life! Dawn and Steve have a compelling conversation with author, Herman Mendoza, about the power of God to forgive and transform.
IN THIS EPISODE
Dr. Aaron Menikoff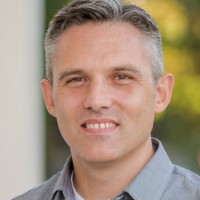 Dr. Aaron Menikoff
Dr. Menikoff is the Senior Pastor of Mount Vernon Baptist Church in Atlanta, GA. He earned an M.Div. and a Ph.D. at Southern Seminary where he studied Christian social engagement during the Second Great Awakening. Aaron has a heart for encouraging pastors. He organizes a yearly conference called Feed My Sheep, leads a monthly pastors fellowship in his area, and is Visiting Lecturer in Church History at Reformed Theological Seminary in Atlanta.
Herman Mendoza
Herman Mendoza
Rev. Herman Mendoza currently serves as an Associate Pastor and the Director of PowerHouse Kids Ministry, at Promise Ministries International in New York City. He speaks at conferences, schools, and churches around the world spreading the message of hope, faith, grace, and redemption. Pastor Mendoza is a community leader and collaborates with the New York Police Academy through his youth program to educate young people about the police culture. Pastor Mendoza's memoir, Shifting Shadows: How a New York Drug Lord Found Freedom in the Last Place He Expected, details the story of his life, as a lost young man who after experiencing the lowest point in his life—convicted for drug trafficking and sentenced to prison—found forgiveness and a new life in Jesus Christ.