June 07, 2018
Tips for Homesellers
Experts are forecasting an increase in home sales this year which is great news for sellers. Putting your house on the market can be intimidating but if you plan ahead and enlist the right help, the process can actually go smoothly. On today's MoneyWise Live, hosts Rob West and Steve Moore share tricks of the trade when selling your home.
IN THIS EPISODE
Navigating the Mortgage Maze
Navigating the Mortgage Maze
Buying a home is the largest, most nerve-wracking purchase most of us ever make. It doesn't help when choosing a mortgage means entering a maze of unfamiliar words and confusing options that can leave us intimated, frustrated, and afraid we've been taken advantage of.
That's why Navigating the Mortgage Maze is a crucial book for consumers, especially if they're reeling from the current mortgage meltdown and need straightforward, easy-to-understand help from a trusted source. With 25 years of experience in the mortgage industry and a keen understanding of the average reader's needs in getting a good mortgage, Dale Vermillion is perfectly positioned to be America's 'go-to' expert. In addition to instantaneous help through Dale's website and an easy-to-use online mortgage calculator, the book features a clear and compelling presentation of the gospel. It's one Dale has shared with tens of thousands of mortgage professionals throughout North America, and it will deeply impress the reader that the greatest purchase in history isn't a good mortgage, but what Jesus Christ purchased for us on the Cross.
Matt Bell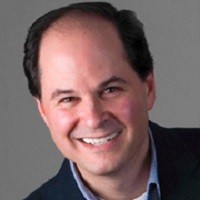 Matt Bell
Matt Bell is the Managing Editor of Sound Mind Investing.org, leading SMI's content strategy. Prior to joining SMI, Matt was an independent biblical money management writer and speaker. He is the author of four personal finance books that were published by NavPress, including Money and Marriage: A Complete Guide for Engaged and Newly Married Couples and The Grad's Guide to Money. He also speaks at churches, universities, conferences, and retreats throughout the country. Matt has been involved in stewardship ministry since 1990 when he began serving in the Good $ense ministry at Willowcreek Community Church.