January 14, 2021
Hour 1: Starting Out Right
​Anger, fear, frustration – these are feelings that describe many Christians right now. Add to this a lot of finger-pointing in the Church which only adds to the pain. Join us today to find out how to deal with those feelings and move forward in a healthy and joyous way.
Hour 2: The Cost of Following Him
We start with some news making headlines and then hear from the head of OPEN DOORS USA, who just released their World Watch List which details the countries of most concern for Christians. Then we hear the story of a Lost Boy. John was born into a dark spiritual world in which the ancestor gods must be appeased. Under the leadership of his uncle, and with only one copy of the New Testament, John began a Christian movement within the village in which nearly a thousand people turned to Christ. The villagers received the message of Christ with joy, and at that tender moment, their village was invaded and destroyed. John was forced to run and hide in the wilderness and refugee camps of East Africa. As an orphan and refugee, John was denied every advantage in life, but God made a way for him. Miraculously, he received an education and a call to be a minister. John began teaching the Christian faith to thousands of refugees and displaced persons from all over East Africa. Join us to hear more of his story.
IN THIS EPISODE
Dr. Linda Mintle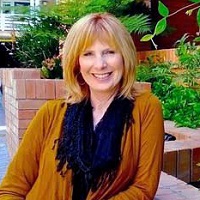 Dr. Linda Mintle
Dr. Linda Mintle is a licensed marriage and family therapist, a licensed clinical social worker and national expert on relationships and the psychology of food, weight and body image. With 30 years of clinical experience working with couples, families and individuals, she brings her common sense approach to people who want to live in positive mental health. Dr. Mintle is a best-selling author with 19 book titles to her credit, winner of the Mom's Choice Award, a national news consultant, featured writer for Beliefnet and hosts her own website.
David Curry
David Curry
Open Doors USA President and CEO David Curry advocates on behalf of those who are persecuted for their Christian faith. He provides leadership to Open Doors USA on its mission to strengthen and equip Christians living under extreme restrictions, while encouraging them to remain strong in their faith. Since joining Open Doors USA in August 2013, Curry has traveled overseas to encourage those living under persecution. He appears frequently on Fox News and is a regular contributor to HuffPost. Curry has also been published or featured in CBS News, CNN, The Washington Post, USA Today, Christianity Today, The Christian Post and other news outlets.
Fr. John Chol Daau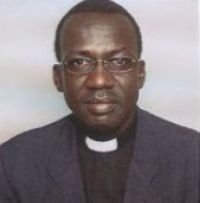 Fr. John Chol Daau
Fr. John is a lost boy of Sudan, evangelist, priest, pastor, journalist, and missionary of Jesus Christ to the Sudanese people. His most impassioned mission today is to recruit, train, and inspire Christian leaders in South Sudan and in the refugee camps of Northern Uganda and Kenya so they can share the good news of Jesus Christ. He founded the Good Shepherd College & Seminary; a leading Southern Sudanese newspaper, The Christian Times; and has now written his spiritual autobiography, God's Refugee: The Story of a Lost Boy Pastor.