October 07, 2020
Hour 1: The Mister Rogers Effect
In a world increasingly divided by politics and social issues, we need Mister Rogers more than ever. For three decades, his presence was a healing balm to children of all ages. And though he is no longer with us, we can all adopt his attitudes and actions as models for our own lives. Our guest will show us how to use the transformative principles that Mister Rogers masterfully employed to make a difference in our own neighborhoods. Join us to learn how to really love other people.
Hour 2: Love Slows Down
We've all felt the power of anger and anxiety, and we've lived to regret the speed with which we spoke from, or even acted on them. We know we need to slow down and calm down before that torrent of emotion sweeps us away-but how? What if you could understand those feelings better? Not ignore them or stuff them down, but actually harness their power to improve your relationships? Whether you're feeling the constant weight of worry, flashes of fury, or the exhaustion of always being on edge, there is a way to understand what triggers your emotions and put the brakes on. You can slow down and respond with love. Join us to learn how.
IN THIS EPISODE
Dr. Anita Knight Kuhnley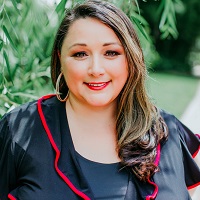 Dr. Anita Knight Kuhnley
Dr. Anita Knight Kuhnley is an associate professor of counseling at Regent University. She has worked as head counselor of a faith-based substance abuse facility, served as a counselor at a women's community center, and directed a college counseling center. She is a popular conference speaker for the American Association of Christian Counselors and a blogger for the American Counseling Association. She lives in Virginia.
Joël Malm
Joël Malm
Joël Malm is an entrepreneur, communicator, and leadership coach. As founder of Summit Leaders, he uses outdoor adventure and coaching to help people find their calling and pursue a vision for their lives. His expeditions have taken him around the world to places like Mt. Kilimanjaro, Grand Canyon, and Machu Picchu. He has traveled in over seventy countries on six continents and speaks three languages. He holds a B.A. in Political Science and an M.S. in Counseling. He is the author of Vision Map, Fully You and Love Slows Down. He and his wife Emily and daughter Elise currently live in Texas.