October 06, 2020
Hour 1: Another Gospel?
Our guest never thought she'd doubt. But when she came into contact with progressive Christianity, everything she'd ever believed about God, Jesus, and the Bible was picked apart. Describing an intellectual journey that left her on the brink of despair, our guest will share how God helped her reconstruct her faith.
Hour 2: Prepare A Room
A culture of denial about the traumatic effects of abortion has left many women and men trapped in regret, shame, and self-condemnation about their experience. How can those who have been traumatized by this deeply wounding scourge find a doorway to freedom and hope? Our guest offers a ten-step path to peace and healing that addresses the damage done to identity and relationships by abortion and offers real-life tools to restore what has been broken. Join us to find real comfort and true healing.
IN THIS EPISODE
Alisa Childers
Alisa Childers
Alisa Childers is the host of the Alisa Childers podcast, as well as a blogger and speaker. Her faith started early in life through the example that her parents set for her. Her young love for Jesus led to studying the Bible at an early age. In her early 20's she became one of the founding members of the Christian singing group "ZOEgirl" which she traveled and performed with for about 7 years.
After the group disbanded, she faced an unexpected crisis of faith that intellectually challenged her beliefs in a way they had never been challenged before. She cried out to God for help and the journey that He took her on in answer to that prayer has proven to her the historic claims of Christianity are true, "not only experientially and emotionally but intellectually" as well. Now through her website, podcast, blogs and speaking opportunities she helps other believers to know and stand on the solid foundation of God and His unchanging word.
Michelle Shelfer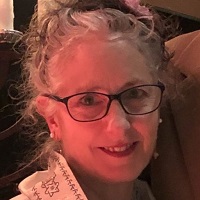 Michelle Shelfer
Michelle Shelfer lives with her husband of thirty-eight years in Northern California and loves to tend to her six chickens and eleven grandchildren. She provides musical leadership at her place of worship and is currently managing editor at Nordskog Publishing Inc.
Michelle was raised in a secular Jewish family in San Francisco. She was the child of bohemian artist parents, one of whom escaped the Holocaust. Michelle studied the arts, gaining a Master's degree in Motion Picture Animation from UCLA, and going on to work in the field of educational software. She has produced award-winning, internationally screened animations and has released four musical recordings of her original compositions.
Michelle seeks to see the many men and women hurt by abortion healed and restored. She brings her own personal experience with abortion—with compassion, insight, and practical guidance—in the hopes that those who have been hurt will find relief and new life.