October 19, 2020
Hour 1: Sky Full of Stars
Our guest grew up having a relationship with Jesus, and she always trusted God. But it wasn't until her daughter Avery-a miracle in so many ways-was born with a litany of life-threatening birth defects that she began to fully understand what it means to trust Jesus with everything. Learn how a mother fought for her child, her family, and even herself as she grappled with the weight of failure-of letting down everyone around her and feeling let down by God. But in the midst of the fight, through heavy grief, she not only discovered her own voice-she discovered that God is both good and faithful. Join us to find hope when everything around you is dark. Discover how peace found in the suffering.
Hour 2: After Shock
Does your husband or wife struggle with pornography and other sexual infidelities? What do you do when your inner world is crumbling in the aftershock of devastating betrayal? From the seven steps for self-care and learning how to deal with the emotions that follow this unwelcome news to considering the "why" of the behavior and deciding on a plan of action, our guest today will share a process to follow once a spouse finds themselves in "aftershock."
IN THIS EPISODE
Meg Apperson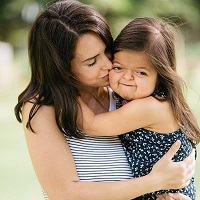 Meg Apperson
Meg Apperson is a blogger, homeschooling mother, and pastor's kid. She is married to Cody. Together, they live in North Carolina with their 6 children including their special needs daughter, Avery . Meg is a passionate lover of words, advocate for medically fragile children, and aspiring minimalist.
Geremy Keeton
Geremy Keeton
Geremy Keeton is the senior director of the counseling services department of Focus on the Family and a licensed marriage and family therapist. He has extensive experience in counseling men and couples on topics of healthy sexuality, infidelity, and pornography addiction