June 05, 2018
Hour 1: A Better You
We have several topics to discuss with our favorite relationship doctor! Have you done a friend audit lately? Why is that crucial? Do genetics play a role in the medications you take for depression? And, now that summer is here, how does 'what you eat' effect 'who you are'? Come with your questions on these issues and more!!​
Hour 2: Looking Homeward
Discover how you can become a parent who gives your child a life worth living for Christ. The Bible doesn't include a divine methodology for parenting in the Bible, but it does provide principles that can enable any faithful parent to bring Christ into the life of their home. Today our guests will explore eight key principles - heartbeats of lifegiving parenting - to shed light on what it means to create a home where your children will experience the living God in your family.
IN THIS EPISODE
Dr. Linda Mintle
Dr. Linda Mintle
Dr. Linda Mintle is a licensed marriage and family therapist, clinical social worker, professor and national speaker. She holds a PhD in urban health and clinical psychology and is the bestselling author of more than 15 books. Additionally, she is a national news consultant, a BeliefNet blogger and hosts her own weekly radio program.
Clay and Sally Clarkson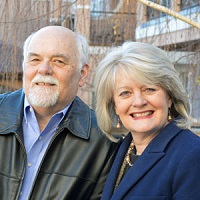 Clay and Sally Clarkson
Clay and Sally Clarkson started Whole Heart Ministries in 1994 as an evangelical Christian home and parenting ministry. Before then, they served in full-time ministry since 1975, both as single adults and as a married couple, in overseas missions, discipleship ministries, and church ministry. Whole Heart Ministries embodies the convictions and messages they have cultivated and taught as a couple, and as individual authors and speakers.