August 28, 2020
How Well Are You Waiting?
What are you waiting for? Something probably comes to your mind when I ask that question. Tell me what you're waiting for and how that's going. Is it a capital "W" wait or a small "w" you're going through? Dr. Brad Baurain will talk about how to turn waiting to worship. I can't wait for you to join us on Chris Fabry Live.
IN THIS EPISODE
Dr. Bradley Baurain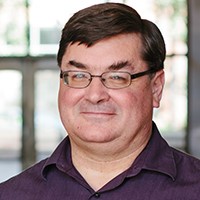 Dr. Bradley Baurain
Bradley Baurain has taught for more than 25 years in the United States, Canada, China, and Vietnam. He currently leads the TESOL programs at Moody Bible Institute in Chicago. He is the author of Religious Faith and Teacher Knowledge in English Language Teaching, co-editor of the International Journal of Christianity and English Language Teaching, and writes devotional studies for Moody's Today in the Word. Brad and his wife, Julia, have four children and reside in northwest Indiana.