July 24, 2020
A Biblical Perspective of Hobbies
Should a Christian have hobbies? That was the straightforward question in an email from a long-time listener to Chris Fabry Live. Luke wrote, "I've been struggling with this concept for years. What is the biblical perspective of hobbies? I'm an avid weightlifter and bodybuilder and love to spend time working out." Does all that time he spends in the gym please God? How would you answer his question? Don't miss a "Best of" broadcast on Chris Fabry Live!
5 Reasons Not to Waste Your Leisure Time
IN THIS EPISODE
Jeff Robinson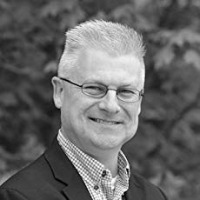 Jeff Robinson
Jeff Robinson, Sr. (Ph.D., The Southern Baptist Theological Seminary) is a senior editor for the Gospel Coalition and serves as the lead pastor for Christ Fellowship Church of Louisville, Ky. He also serves as senior research and teaching associate for the Andrew Fuller Center for Baptist Studies and adjunct professor of church history at Southern Seminary. He is co-author To the Ends of the Earth: Calvin's Mission Vision and Legacy and co-editor of 15 Things Seminary Couldn't Teach Me. Jeff and his wife, Lisa, have four children.