September 05, 2019
The 4 Habits of Joy-Filled Marriages
What separates happy marriages from miserable ones? Surprisingly, it's not healthy communication or conflict resolution. It's the size of the joy gap. Dr. Marcus Warner and Chris Coursey show how 15 minutes a day can transform your marriage. If it feels like years since you've really enjoyed your spouse's company, don't miss Chris Fabry Live.
IN THIS EPISODE
Chris Coursey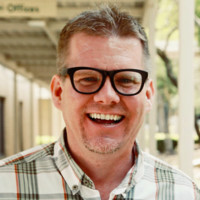 Chris Coursey
Chris Coursey is an ordained minister, pastoral counselor, published author, and international speaker. He and his wife, Jen, lead and design the THRIVE Training Program that uses brain-based exercises to train leaders, families, and communities in the 19 relational skills and the Immanuel Lifestyle. They are passionate about helping people acquire the skills to make relationships work.
Marcus Warner
Marcus Warner
Dr. Marcus Warner has served as president of Deeper Walk International since 2006. He is a former pastor and Bible professor at Bethel College, with a doctorate from Trinity Evangelical Divinity School. Marcus is the primary teacher at Deeper Walk seminars and has written multiple books.