September 04, 2019
The Cross Before Me
We are like arrows, ceaselessly seeking a target. And your heart will be restless until it embraces the cruciform life. Pastor Rankin Wilbourne and Dr. Brian Gregor talk about reimagining the way to the good life. They believe that the cross of Christ shows the path to freedom and flourishing. Don't miss the conversation on Chris Fabry Live.
IN THIS EPISODE
Rankin Wilbourne
Rankin Wilbourne
Rankin Wilbourne grew up in Louisiana and was educated at the University of Mississippi and Princeton Theological Seminary. He is now the senior pastor of Pacific Crossroads Church in Los Angeles. As a former commercial banker, Rankin understands the "gap" between the gospel preached on Sunday and the world people face on Monday. Leading a thriving church in a city driven by stories, he's concerned with drawing connections between what we believe and how we live. Rankin and his wife, Morgen, reside in Los Angeles with their three children.
Brian Gregor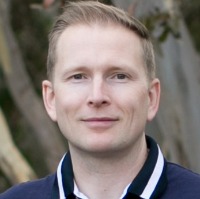 Brian Gregor
Brian Gregor (Ph.D., Boston College) is an associate professor of Philosophy and teaches courses in philosophy, philosophy of religion and religious studies at California State University, Dominguez Hills. He is the author of numerous articles and books, including The Cross Before Me: Reimagining the Way to the Good Life, A Philosophical Anthropology of the Cross: The Cruciform Self, and a book on Paul Ricoeur's philosophy of religion, Ricoeur's Hermeneutics of Religion: Rebirth of the Capable Self. His research concerns the relation between religious faith and human subjectivity. Originally from Canada, Brian lives in Los Angeles with his wife, Meg, and their two children.