June 25, 2019
Praying for Native Americans
​There's a lot of hurt and pain in the Native American story. No people on the continent have lost so much. Their land, their language—for many, their lives. But we have some good news. Meet some warriors who are ready to deliver the Gospel to their own people. Will you pray for one of these messengers of hope? Don't miss the conversation on Chris Fabry Live.
IN THIS EPISODE
Ron Hutchcraft
Ron Hutchcraft
A veteran of youth and family work, Ron Hutchcraft has presented the Gospel across North America and around the world. Ron is currently involved in ongoing ministry outreach to and with Native Americans, and is founder of the "On Eagles' Wings" Native ministry. Ron still enjoys speaking across the country and writing in his spare time.
Rachel Tree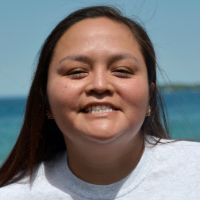 Rachel Tree
Rachel Tree grew up on the Navajo Rez in Arizona and attended Warrior Leadership Summit for the first time five years ago. Since then, she has served on the On Eagles' Wings team for over four years and wants to tell her people about the healing, hope and freedom she has found through Jesus after living with abuse. She is currently living on a reservation in the Southwest and would school you on the court any day of the week.