November 20, 2018
Antagonistic Unbelievers
​Is there someone you'll see at Thanksgiving who's antagonistic toward your faith? On Chris Fabry Live, meet Hollie. She worked at a coffee shop across the street from a church. And Hollie really didn't like the church. But there was a pastor who came in every day and she got to know him. Started asking questions. Hear the rest of her story and what she would advise you to do at Thanksgiving. Don't miss the conversation on Chris Fabry Live.
IN THIS EPISODE
Hollie Taylor
Hollie Taylor
Hollie is a follower of Christ who wants to take her love of the Renassance back to Italy. Hollie is a teacher, artist, and wants to be a missionary with Reliant.
The Mountains Are Calling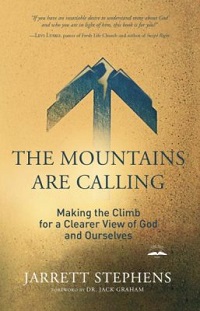 The Mountains Are Calling
To get the clarity of a spiritual mountaintop experience, you sometimes need to "ascend" from everyday life. Jarrett Stephens challenges and encourages you to meet God on the summits of Scripture!