September 21, 2021
Moody Radio's Pierre Chestang and Andrew Leuthold
Moody Radio's Pierre Chestang is retiring at the end of September to move from bi-vocational pastoring to full-time pastoring at The Bridge Worship Community in Valrico, Florida. Stepping into the role of station manager will be Andrew Leuthold who currently serves as our Operations Director, and co-host of Music for Sunday.
This morning we got to hear from both men as they shared some behind-the-scenes stories, plus what will not be changing at Moody Radio Florida.
IN THIS EPISODE
Pierre Chestang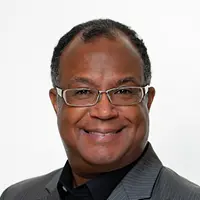 Pierre Chestang
Pierre manages the Moody Radio stations in Central, West, and Southwest Florida, while also serving as a regional manager. He graduated from Moody Bible Institute and earned a communications degree from Columbia College, Chicago. He also pastors at The Bridge Worship Community in Valrico, Fla.
Andrew Leuthold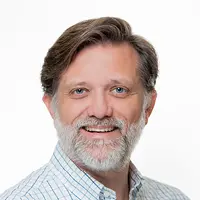 Andrew Leuthold
Andrew serves as Station Manager at Moody Radio Florida. Atlanta, Georgia, is Andrew's hometown, where he grew up in a pastor's home. After nearly a decade in the Traffic Department of WXIA-TV (11 Alive), he joined the Moody Broadcast Team at WAFS (AM 920) in Atlanta; first in a part-time basis as a weekend and fill-in announcer, then full time as Production Director and eventually as Host of the morning show. After the sale of WAFS, he spent 8 years at Faith Radio (a Moody affiliate) in Montgomery, Ala., as Operations Manager and Morning Show Host. Serving in Florida since 2012, Andrew and his wife, Miriam, enjoy spending time playing games, eating pizza and watching movies with their two children, Nathan, and Abigail.