Congratulations to these winners of the Museum of the Bible Flyaway Contest!
Anne from Illinois
Kaitlin from Indiana
Gabriel from Florida
We are thankful for all of our Moody Radio listeners who entered!
Don't worry—you can still participate in the events at the Museum of the Bible.
Learn More!
Listen to Dr. Michael Rydelnik's live lecture on October 26th at 5 p.m. CT.
O How I Love Your Torah!: The Torah in Judaism and Christianity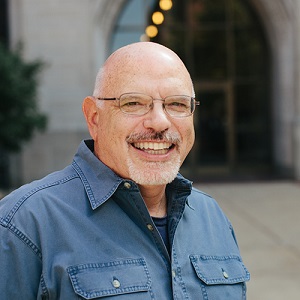 Join us for the Live Lecture on Facebook live! Be sure to like our Moody Radio Facebook page and watch Michael Rydelnik's live lecture on Friday, October 26 at 5 p.m. CT. You'll find out how the Torah is central to Jewish life and worship. Learn how Christians continue to honor and learn from the Torah. This lecture will help both faith traditions understand each other, and share in celebrating the Torah, reflecting in the words of the psalmist who said, "O, how I love your Torah" (Psalm 119:97).
You can also hear from Dr. Rydelnik by tuning into a special edition of Open Line. Listen to a live studio audience two-hour Bible Q & A program, broadcasting from the Bible Research Lab at Museum of the Bible. Dr. Rydelnik will provide answers straight from Scripture and, when possible, bring additional historical context from his wealth of knowledge and experience. Tune in on Saturday, October 27 from 9 to 11 a.m. CT and listen to past programs.
facebook.com/moodyradio: Join us on Facebook and watch the lecture live.
openlineradio.org: Learn more about Dr. Rydelnik and listen to Open Line.
museumofthebible.org: Find out more about the lecture at the Museum of the Bible.
This contest is sponsored by: